participants
Allan Andre
Eli Asher
Fred Bergman
Raj Birla
Angelo Branford
Charlie Burnham
Mike Carey
Gene Coleman
Will Connell
Andrew Drury
Leonor Falcón
Ken Filiano
Haruna Fukazawa
Michel Gentile
Hilliard Greene
Stephanie Griffin
François Grillot
Brian Groder
Lloyd Haber
Thomas Heberer
Joe Hertenstein
Patrick Holmes
Akira Ishiguro
Omar Kabir
Tashi Kaiser

Jason Kao Hwang
Donia Jarrar
Yasuno Katsuki
Richard Keene
Mike Khoury
Christof Knoche
Adam Lane
Deanna Lee
Nicolas Letman-Burtinovic
Mike List
Michael Lytle
Christopher McIntyre
Colette Michaan
Anders Nilsson
Bern Nix
Don Payne
Joel Peterson
Aaron Shragge
David Sidman
Warren Smith
Nico Soffiato
Jake Sokolov-Gonzales
Dave Treut
Harvey Valdes
Rod Williams
Justin Wood
patrick brennan coordinates ensembles, composes & plays the alto saxophone.  He's pursued a contrarian and independent musical path for over 3 decades in pursuit of those yet unheard somethings just around the corner.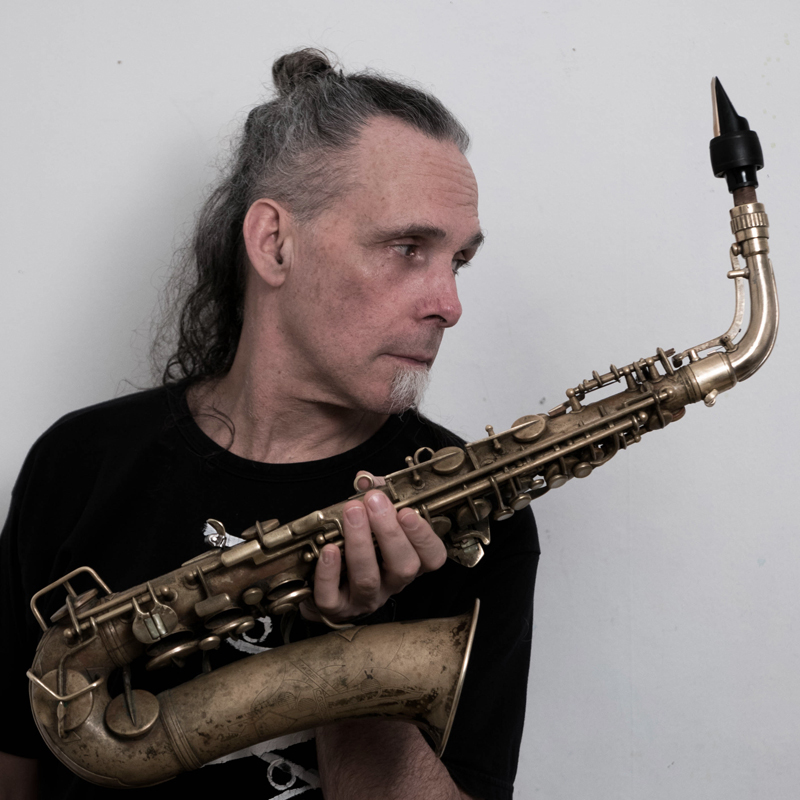 His sonic openings under pressure project (from 1979) hinges on the expanding possibilities of rhythm section language and, through coding polyrhythmic formations into thematic materials, tilts the musical thinking of an entire ensemble closer to the sophistication of the drum, using flexibly jointed, multidirectional, extended interfaces.  With Najib Soudani & Nirankar Khalsa, he formed and recorded the Sudani Project, an intersection of Gnawa, jazz and blues sounds and processes, in 1999. rōnin phasing compresses polyphonic / polyrhythmic orchestral conceptions into the single voice of an alto saxophone. brennan's recorded a number of albums with his own ensembles (more at www.sonispheric.net)  and writes about visual art and music for Arteidolia.
A superior musical endeavor featuring a rare musical vision performed at the highest level.
AllAbout Jazz New York
patrickb (at) transparency kestra (dot) org
His compositions are fresh and quite original. patrick brennan's a first class saxophonist and composer, and his trio is one of the most interesting I've heard in some time.
Cadence